Botanical Enchantress Smoke Cleansing Bouquet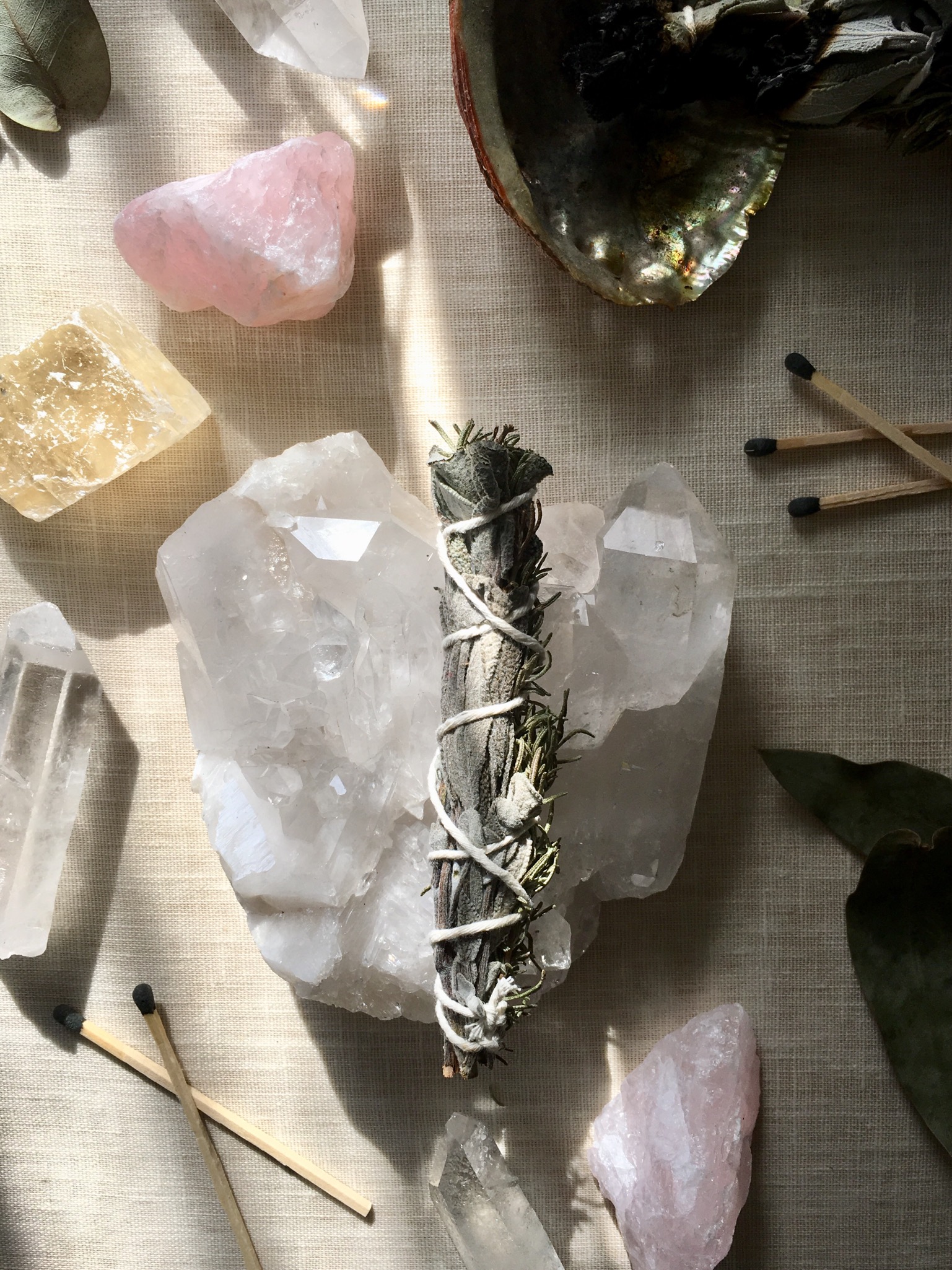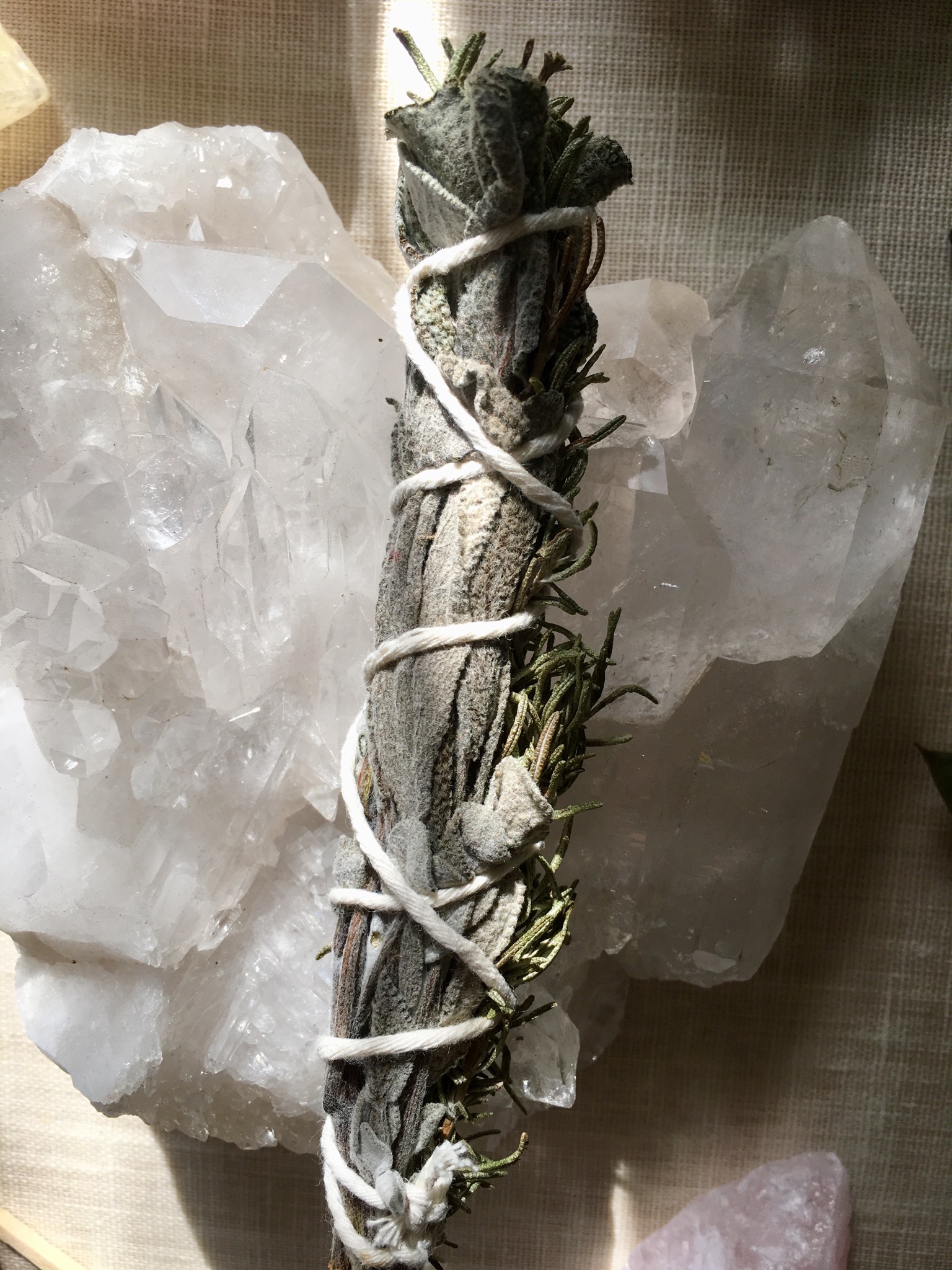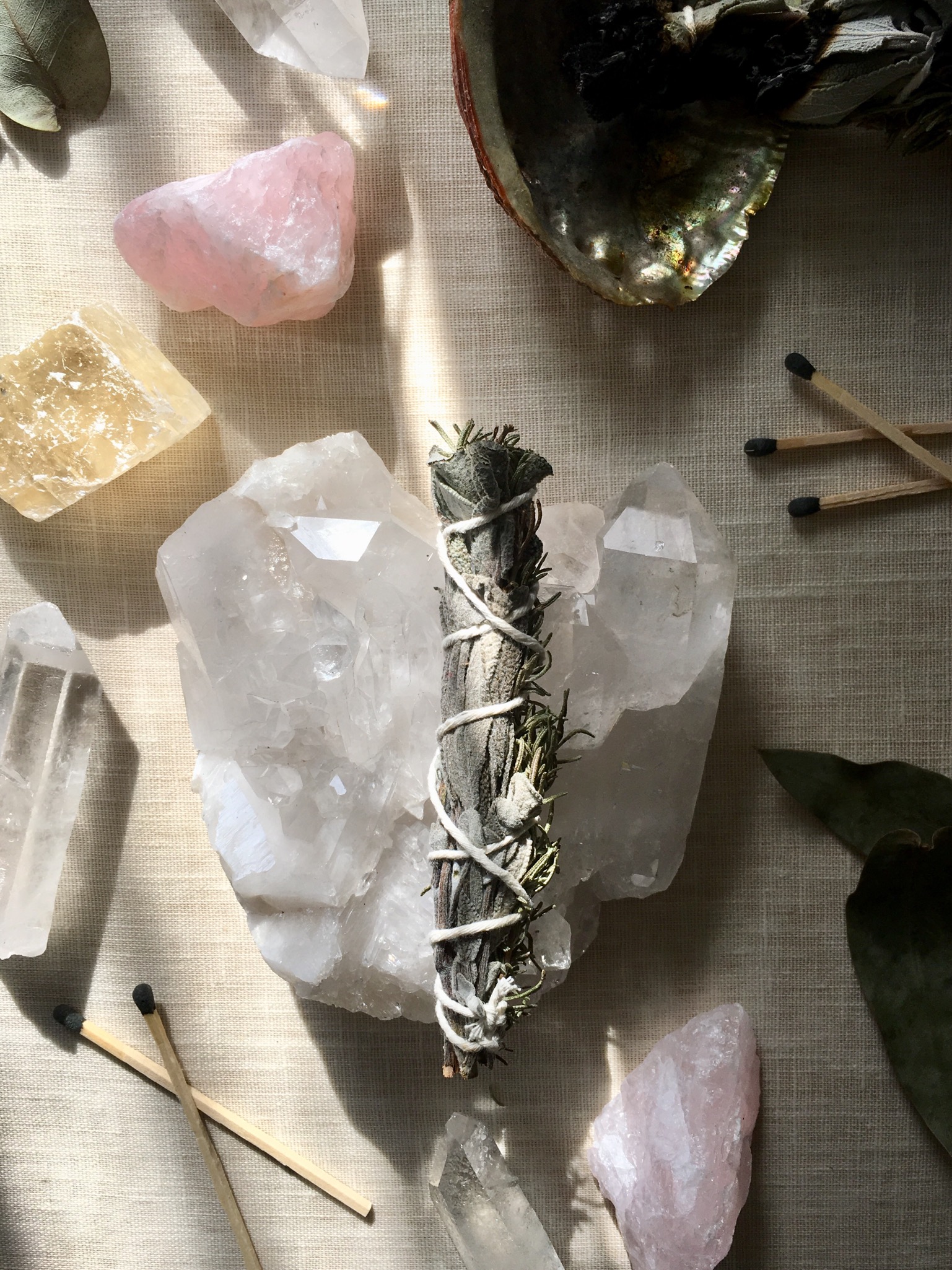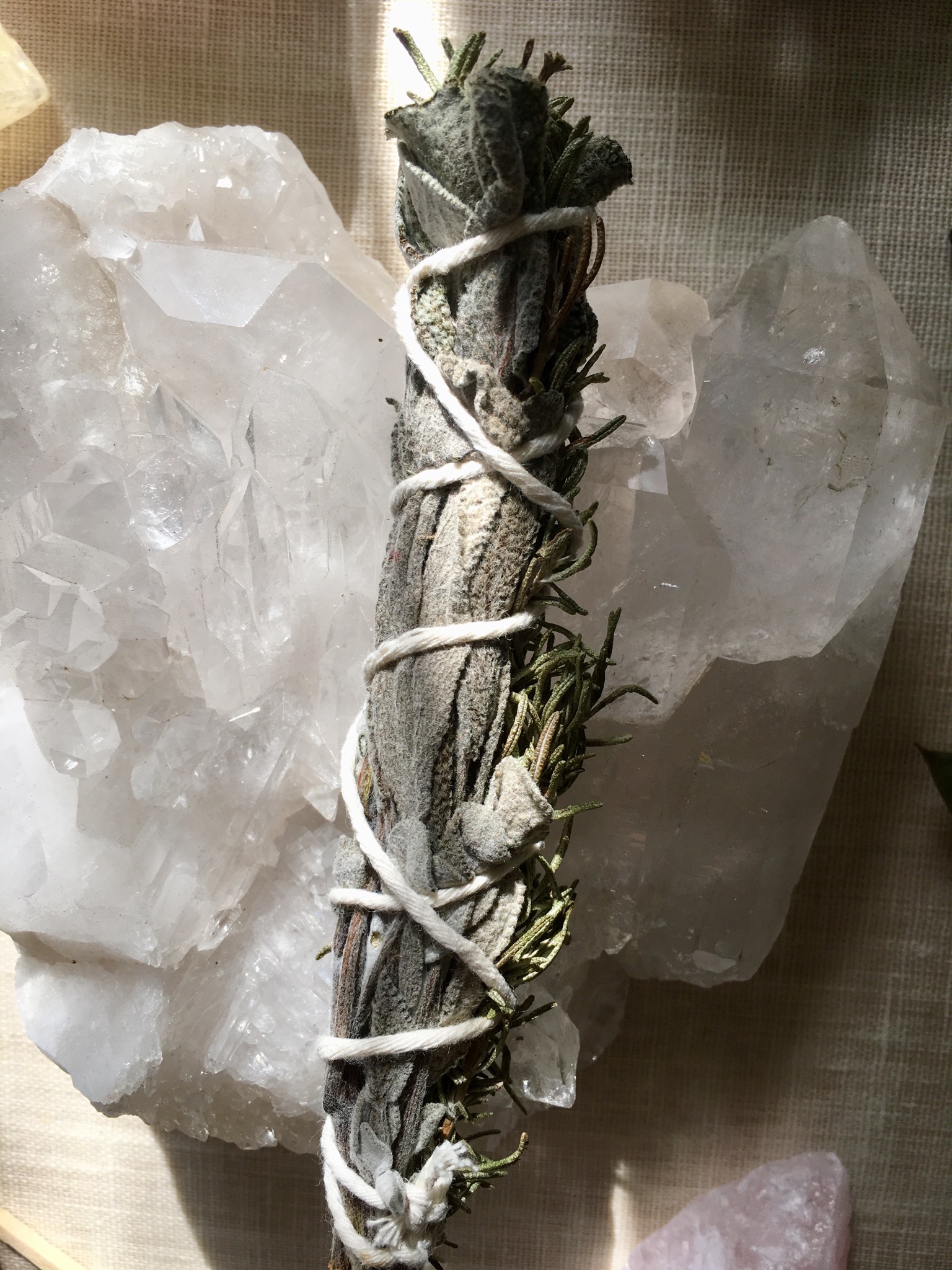 Botanical Enchantress Smoke Cleansing Bouquet
The Botanical Enchantress Smoke Cleansing Bouquets are made from plants that are planted, nurtured and harvested according to the moon cycles in Lauryl Lane's private garden in Los Angeles, California. Plants are grown entirely pesticide-free.
Each bouquet is made and blessed under the light of the Full Moon, and infused with Reiki Energy.
TO USE | Light top of bouquet bundle, let burn a few seconds and then blow out the flame and direct the smoke into all spaces that need cleansing, using a feather or fan. When finished, place the bouquet on a heat-safe surface to cool naturally. Use over and over again! Always use caution when working with open flames and avoid inhalation of smoke as it can damage the lungs.
Feel free to call upon a deity, the elements, or your own positive energy in a chant, mantra or prayer as you cleanse.
This bouquet is small-sized (approximately 5-6 inches long) and contains garden sage and rosemary.